When Did Your Company Last Have A Health Check?
Business Health Check
Many owners of small and medium sized companies don't consider an independent business health check, even when they know they have significant problems. We do business Health Checks all the time.
An IBD Health Check for your business is a painless exercise that can identify inefficiencies and lost opportunities. An objective assessment by an experienced business Adviser could make a huge difference to your company - a greater understanding of the problems, issues and underlying causes, and a prioritised action list of what needs to be fixed most urgently. We have numerous examples of companies that have saved many thousands of pounds after our Health Check, and identified all sorts of problems that they were quite unaware of before.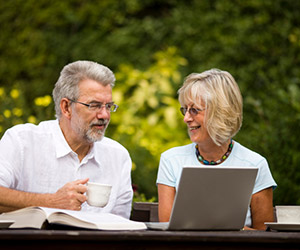 Free Health Checks Available
Many businesses will qualify for a free Health Check if they meet the simple qualifying criteria - a minimum of 6 employees, OR at least £200,000 turnover, and they must be located in mainland UK. The meeting will be attended by an expert IBD Adviser, and all principal decision makers in the business must be present at the meeting.
How does a Health Check work?
The Health Check is conducted at your premises and takes around an hour. There are no obligations on either side. Our qualified Adviser will take you through a series of questions about different aspects of the business that will enable us to identify the key strengths, weaknesses and opportunities of the operation.
The Health Check uses a rigorous and well proven diagnostic tool to produce practical and meaningful results on completion. The Adviser will then discuss the findings with you and will suggest aspects of your business where savings could be made, or where there is potential to increase productivity and profitability.
At the end of the meeting it is entirely up to you how you wish to proceed, in the light of any suggestions made by the Adviser. There is no obligation on either side. You may wish to implement improvements yourself, or you may want an Vision (SME) Limited team to do this for you. Of course we will be happy to prepare and implement an action plan for you through our extensive network of specialists. Either way, the path to improvement of your business starts with the essential Health Check. It's an important opportunity to get an absolutely objective view of your business.